รายละเอียดสินค้า
---
HVR WHV-7932VP
MODEL : WHV-7932VP
Key Features
Compression algorithm upgraded to H.264 (High Profile) and H.264+
(Quasi H.265).
Completely new graphics operating interface design.

Support main stream and extra steam encode synchronously.

Support super cloud service (this function is optional, specialized website
for super cloud service).
Built-in IE plugs, no need to install from CD disk independently.

Support 3G & WIFI extension via USB port.

Support multi-browser (IE, Firefox).

Support mobile monitor (iPhone, Android).

Support VGA and HDMI HD output at the same time.

Support automatically search and add front-end ip camera.

Support many recording modes: Autocontinuing recording, timing recording,
motion detection recording.
Support Full screen and Multi-screen playback.

Playback mode support normal play, speed play, fast back play, manual and
single-frame play.
Many backup devices: USB flash disk, USB portable HDD, Network,
Web browser and CMS.
Support alarm triggered recording will send alerts matter (some models
support sending picture) to the designated email.
Support Multi-user and user permission setting.

Support pre-alarm recording (before 5 sec), not lose any suspicious screen.

Status LED: Power, Network, Record and Hard Disk.

Support UTC functions also is called Coaxial Control function.
Connection Diagram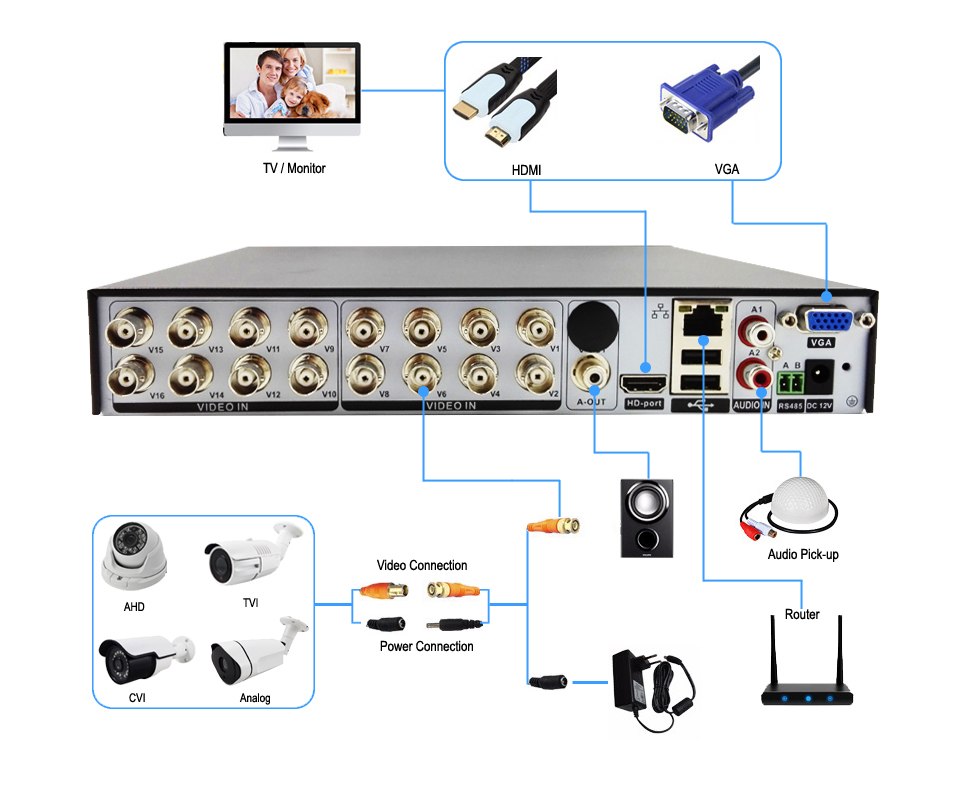 Intelligent Motion Sensor Detection

Advanced P2P Cloud Function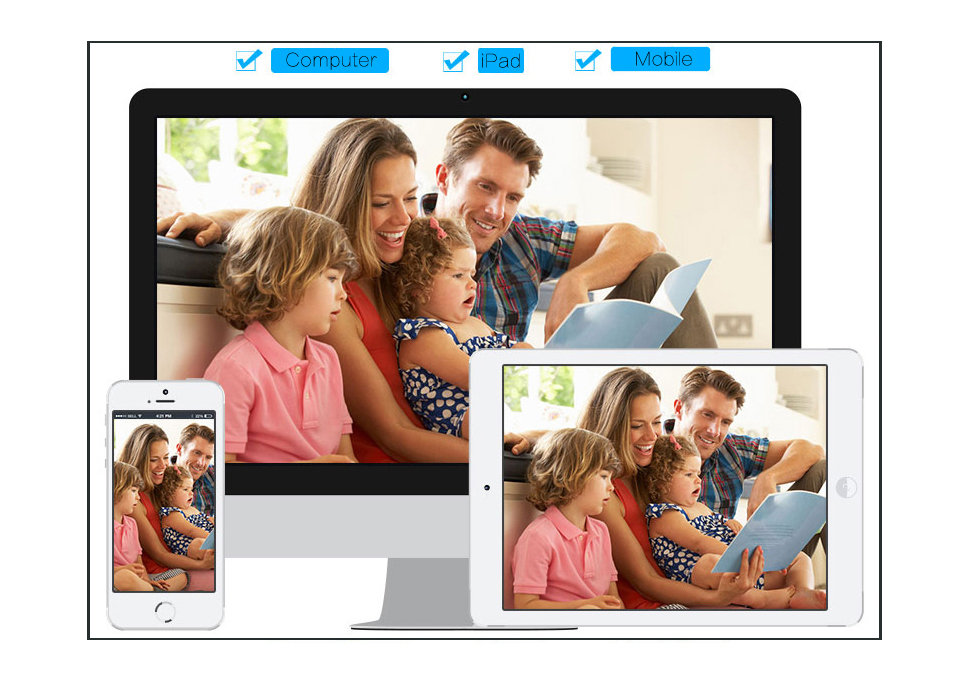 Different types plug for power adapter

---
Manufacturers
Dealer
What's new
Like Fanpage