รายละเอียดสินค้า
---
IP Camera WNB-5030P/ WNB-5050P
MODEL : WNB-5030P/ WNB-5050P
Key Features
​
1/3" 3.0 MP Progressive Scan CMOS Sensor.

1/2.5" 5.0 MPl Progressive Scan CMOS Sensor.

H.264&MJPEG video compression and JPEG Image capture.

Max.25/30fps@1080P (1920x1080), 20fps@3MP (2048x1536),
10fps@5MP (2560x1920).
Lens: 2.8-12mm Auto Iris Lens.

Support dual-stream encoding.

Support ICR true Day/Night.

Support C/CS Auto lris lens.

Support Alarm I/O, RS485 interface.

Support BNC Video Output.

Support mobile phone monitoring and P2P Function.

Built-in Web server, NVR, CMS.

Complete SDK function easy to integrate with Other application.
Panel Connection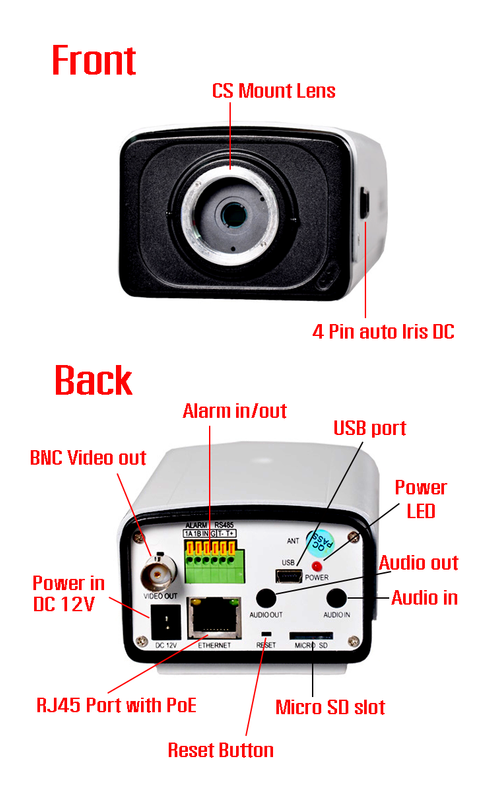 ---
Manufacturers
Dealer
What's new
Like Fanpage